Reviews
1.   We were immediately on the same level with Dr Saulius Viksraitis, and I felt I was in safe hands. Clinic was brigh, modern and elegant. Consultation with Diana went exellent, all the matters were ansvered.
I recommend Dr Saulius Viksraitis to everyone who wants best surgery possible.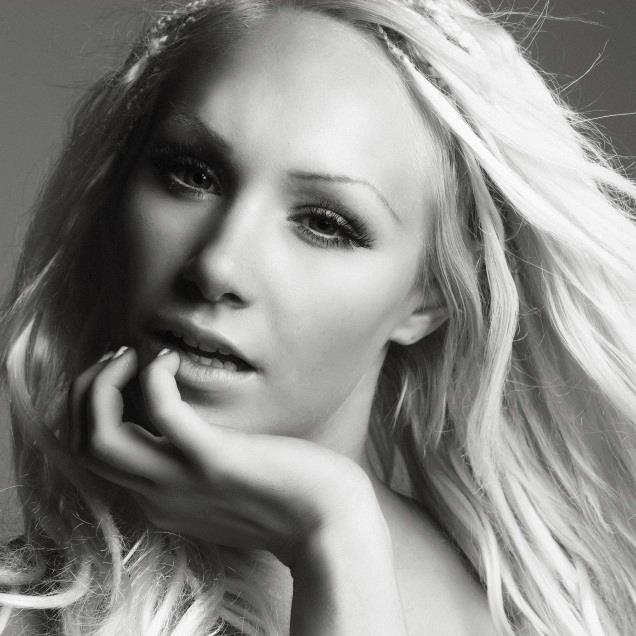 Kirsikka Kopponen- presenter


2.     I recomend Saulius Viksraitis warmly. I visited the clinic with Diana last year. The clinic was very clean and the staff very friendly. I had tought for a long time I need help and I searched internet and found Diana from there. She told me what is possible to do in my case. And consulted dr Viksraitis if she did not know the ansvers.
We made agreement, and started the journey to Dr Viksraitis clinic. At first I had butterflies in my stomach, but felt safe the entire time.
At the clinic I felt like I was in a modern hotel, and help was right there if I needed.Also the food was very good!
After the operation I got to rest and recover in peace. They did not let me go home too early. They constantly checked how I was doing, and when I was recovered enough they let me travel to Finland with Diana.
In Finland Diana kept contact regularly, and made sure I was ok.
Im now in better shape than ever!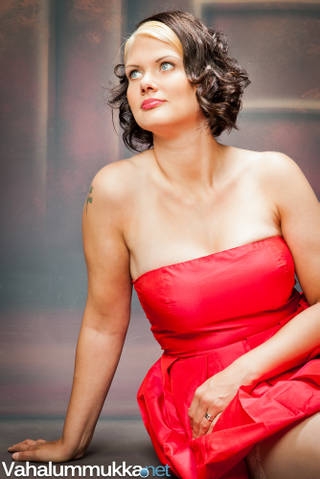 Hanna Ranta


3.   I had desided to enlarge my breasts after considering it a ling time. I searched the internet for information, and asked information from my friends. I also went to many consultations.
In the end I felt very trust worthy to Dians, who is a consultant here in Finland for Dr. Saulius Viksraitis.
My breasts vere augmented at Dr Viksraitis clinic in Lithuania in the spring of 2012. I have a phobia for surgery, and I have only good things to say about the operation and outcome. My breasts are now in propotion to my body, and fit my sporty lifestyle and look very natural like I wanted. The pain was no issue and aftercare was easy.
At the hotel like private clinic of Dr Saulius Viksraitis I was served very friendly and personally. Food was great, and my peacefull room was not hospital like at all. I felt I was taken care well and all my questions vere ansvered.
I recommend warmly all who consider breast augmentation Dr Viksraitis clinic in Lithuania, if you want high class and personal service. I felt really good that they really cared that the outcome was best possible and perfect, and that the patient felt well. If I ever need any other procedure, I dont have to think twise where to go!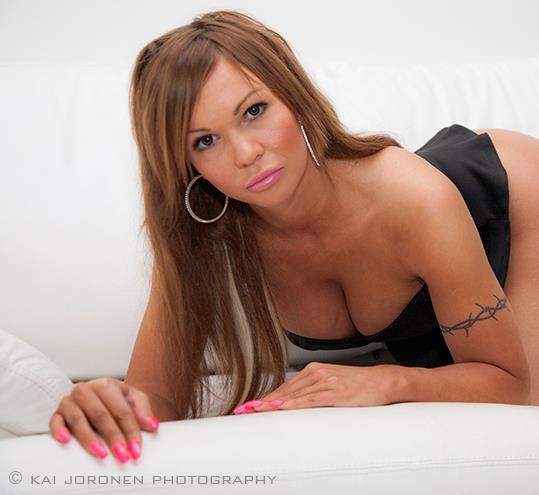 Paulina Twin 
Glamour model and fitness athlete

4.   I wanted to have breast augmentation in a best possible place, even if I had to travel a bit more. It did not matter as it is a surgery that is going to affect on my appearance alot.
I did not want to travel on my own, so the clinics consultant met me at the Helsinki airport. The flight wa short and we were greeted by the driver who drove us to Saulius Viksraitis clinic in Kaunas. Clinic was comfortable and modern. The staff was great. Dr Viksraitis visited me many times a day after the operation. Im very happy eith the outcome. Everything went great. I can recommend this top clinic to everyone with no hesitation!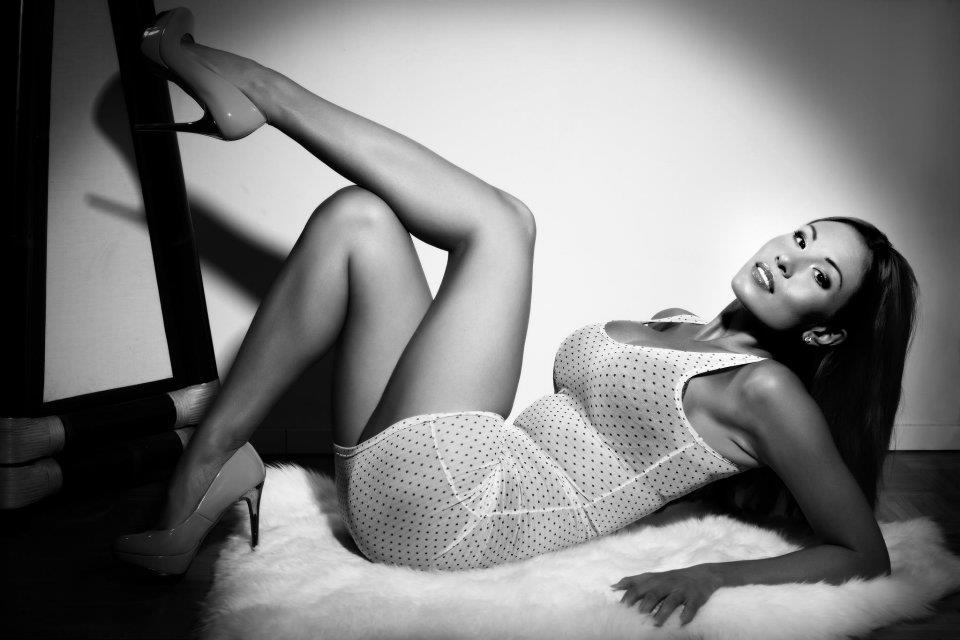 Heidi Lindblom model


5.   I have used aesthetic surgery consultant Diana Balls expertise and services for a good while and plan to do so in future also.
Diana is empathic, calming and skillfull "full service" consultant who has the solutions, treatments and skill to ansver even my hardest needs. Also Diana is on track in the field of easthetics and educates herself to be even more diverse.
I can recommend whole heartedly and with no hesitation recommend Dianas servises, and Im sure ones you do, you will do so in future also!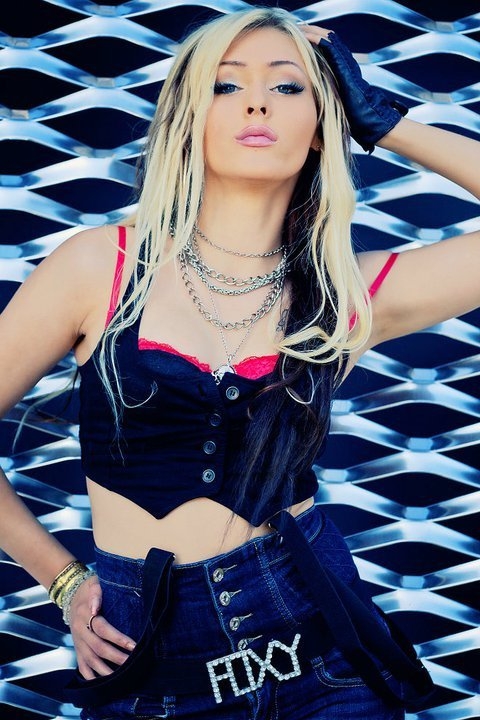 Tia Kiuru blogist and meadia personality
photo by Petri Mast


6.   I suffered acne scars from very early age. I tried many treatments before I met Diana, who guided me to effective treatments. For the first time my skin is even and looks great. I can recommend clinics services to everyone.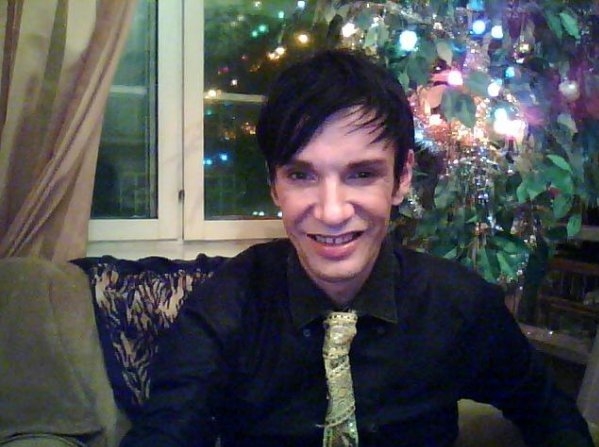 Mikko Flinkman
makeup artist, hairdresser and stylist

7.    I have been dealing with aesthetic surgery since mid 90`s. My work as a beauty editor on Kauneus&Terveys; magazine, has taken me below the surface into the beauty business. Into the world of cosmetics and aesthetic surgery. I have interviewed many plastic surgeons and got to know their work over the years.
We get many phonecalls to our magazines office and people asking for references, where they should go for aesthetic surgery.
So on the basis of my knowledge I have given references to many women. Therefore I feel secure enough to give my recommendations for SVplasticsurgerys Saulius Viksraitis.
My own surgery spiral was harrowing experience.
I got involved with plasticsurgery in 1998 when I desided to fix my nose which got broken as I was a child. My dear brother had thrown me straight to my nose with icy snowball. Therefore my nose grew into peculiar shape. In that time I was convinced I had to do the operation in Finland by the best nose surgeon awailable.
And so I did. I trusted the information I had gathered and then got into the spiral of surgeries. This "top" nose surgeon made my nose even more crooked and then after the first operation the same surgeon tried to correct my nose 3 times. The end result was: the upper part of my nose was broad and towards the tip it was super sharp. I was not happy with that kind of a result.The clinics manager doctor said my nose was ok, and there was no reason to try to fix it as it could get worse.
Thank god I got to know Diana Ball and she told me about great clinic in Lithuania. I dared to go and try to fix my nose ones more, as it could not get any worse. In Kaunas, my trust to plastic surgeon Saulius Viksraitis grew from the first meeting. He displayed photos of noses he had fixed that was severely damaged, in accidets and by birth defect. I was absolutely sure Dr Saulius Viksraitis could fix also my botched nose.
I paid fraction of what I had allready paid in Finland, and Dr Viksraitis got it fixed absolutely staight and in propotion to my face. He told me the surgery was difficult, but he had fixed even more difficult ones. My nose was fixed atlast in the year 2010.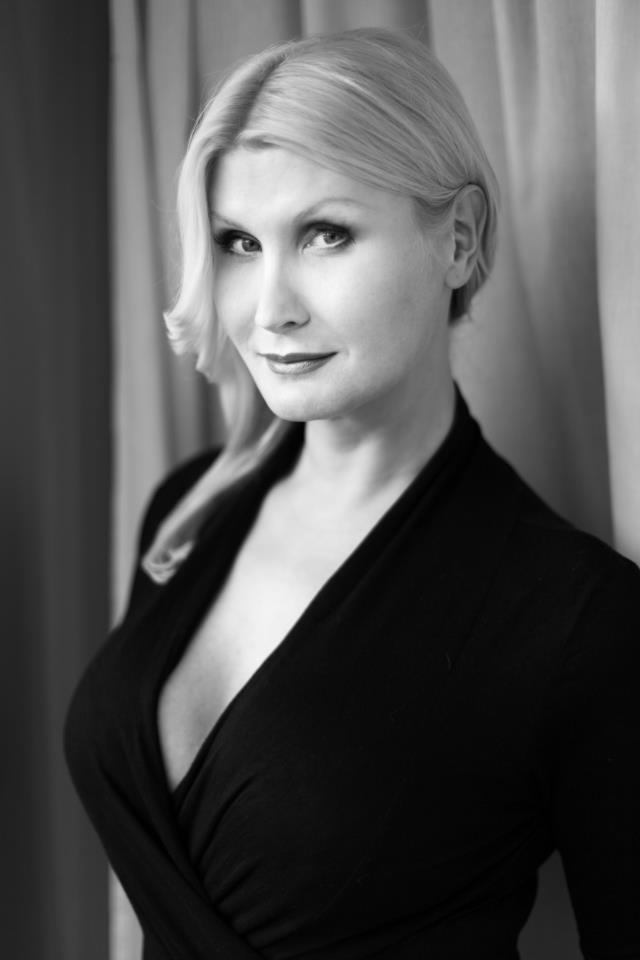 Julia Suikki


8.    Dr. Viksraitis,
I just wanted to let you know my nose is doing well.  It is very symetrical. My eyes are just lovely! I have a lot more confidence then I did before the surgery. My forehead is VERY natural. All in all I am delighted. You really are gifted.

Carrie Williamson (New York)

9.    Dr. Vikšraitis,
such a superb doctor, very experienced very caring and treats you as a person and not just another patient willing to part with money. I would not use any other plastic surgeon. i would recommend this highly skilled surgeon to everyone.
Faceache (Liverpool)
http://www.makemeheal.com/directory/view.php?userentry_id=7498

10.    Britta og Torben Skov Slusebakken 8  DK-6094 Hejls
In November 2004 I visited and consulted Dr. Saulius  Viksraitis  in his clinic in Kaunas, Lithuania for a possible facelift operation. After visiting several plastic surgeons in Western Europe my husband and I felt confidence and safety after Dr. Saulius Viksraitis had gone through a medical check up.
I was explained and informed about the risks and difficulties in such a big total face up operation.
As one can see on the picture taking before the operation I had a lot of wrinkles and deep lines in my face and to much superfluous skin under my chin, which stem from hereditary factors. I felt and looked older than 52 years.
In January 2005 I was operated in Dr. Saulius Viksraitis clinic and bedridden for 3 days. The operation was a success and I was perfectly medicated and carefully taking care of, and almost painless after this big operation. Coming home after 4 days I  got outpatient treatment in  Mr.Saulius clinic  every second day the next 10 days.
The stitches was taken out and I was flying home to Denmark after 2 weeks.
One Year after the operation  pictures speaks for it selves, and now I not only feel younger, but also glad that my face not looks transparent and mummy like, but just natural.
Looking back on the operation, the treatment, the hospitality and best of all - the final result. I can only express my warmest thanks and recommendations.
Yours sincerely
Britta Skov
Denmark
e-mail 

11.    My name is Silwia Skowronska 32, travel guide, polish, working in Switzerland. I dedicate this letter to all woman that are concerned about there beauty. I known about Dr. Saulius Viksraitis  from my Lithuanian friend, I saw her beautiful breast. She said that this was the work of a very good surgeon in Lithuania. She came with me to clinic. I decided to change my breast too. My breast was completely destroyed: asymmetric, felling down etc. When I saw it few days after operation I couldn't believe that this was my breast. Doctor understood me perfectly, I didn't want very big breast, I wanted it to look natural. It was exactly how we spoke, no mistakes at all. I was very happy.
After 4 months I decided to make liposuction on my legs. I was not glad about the shape of my legs. I came back to Dr.Viksraitis. And again I'm very happy because doctor made exactly how I imagined. I think that in this kind of profession is not enough to be a good surgeon, you have to be an artist, too. Our doctor is a very good specialist, his team is very professional in all fields. I'll always come back to Kaunas.
Silwia Skowronska, Switzerland

12.    I flew from my home in London, England in September 02, to Lithuania to have a cosmetic surgery. I traveled with my friend who also had a cosmetic surgery. We were met at the airport by Dr. Saulius Viksraitis secretary and taken to our apartment, which we thought was a great kindness. We had our consultation the next day with the surgeon who we found to be highly qualified, highly professional and, most important of all, in this field very experienced. We had been recommended by a friend in London who had just returned from Lithuania, having completed face-lift surgery and breast augmentation. She looked fabulous and was so happy with her surgery that we could not wait to go and have ours done. She too had been recommended by two other English ladies who had also undergone cosmetic surgery with Dr. Viksraitis and Dr. Astrauskas. I myself had a facelift performed by Dr. Viksraitis and abdominal liposuction. I stayed at the clinic for a few days where I had the very best of treatment.
My surgery went very well without any problems arising, and it was remarkably pain free. The food was excellent, I slept well, the doctors and all the staff are very kind and caring people. (They all speak English also!) The aftercare was excellent as myself and my friend stayed in Kaunas, Lithuania for one month to recover at a relaxing pace. The doctor called to our apartment to see us regularly as our apartment was close by, and we had our check ups at the clinic also.
I am so happy with my surgery I would recommend anyone else to go there.
Ms Mia O'Niehl, London, England

13.    Julie, my partner and long term girlfriend wanted a tummy tuck and face lift and must have spent five years researching the subject. Finally as a result of this and personal recommendation the decision was made and an appointment for surgery confirmed with Dr Viksraitis.
Naturally I wanted to go with Julie for support and although I had hoods over my eyes and a baggy chin surgery was not really my thing and so I decided to wait and talk to Dr Viksraitis face to face before I made any decision.
We arrived the night before Julie's operation was scheduled, in freezing conditions with thick snow and ice but we were collected from the airport and settled nicely into the Clinic with a light evening meal.
The next morning we went for our consultation with Dr Viksraitis and after seeing his work and achievements I had no doubts I was more than happy to go ahead with a total face lift for me. Julie was already convinced, her months of emails between her and Dr Viksraitis had only added to her confidence. Dr Viksraitis is not only a very talented Surgeon but an Artist who will only accept perfection in his work. He inspires confidence and makes you feel individual, nothing is rushed.
The rest is history we both had our operations and now I am sitting here writing this testimonial ten days after my operation feeling great and looking ten years younger. Julie is the same apart from her tummy tuck which was six days ago and apart from slight discomfort she looks absolutely fantastic.
The operations went extremely well and the staff and aftercare was second to none, the clinic was marvellous everyone working as a team and we cannot express enough our feeling and delight at the whole experience. Yes it was painful and uncomfortable at times although controlled but well worth it and I am so glad I went forward with the operation. Julie is delighted with the results.
A huge thank you to Dr Viksraitis and his team!!
Julie and David
Rochester, Kent
Email:

14.    Tatjana Berežnova, Visaginas
Если вы ещё молоды, полны сил и вполне привлекательны, вряд ли вы остоновитесь на этой страничке. А, уж коле вы здесь, позвольте мне догадаться «почему». Ваш возраст слегка «ЗА» возможно даже вы прекрасно сложены и «издалека» и «сзади» вполне привлекательны, но вы то сами про себя всё знаете: используете весь арсенал советов в женских журналах «Как быть в форме в любом возрасте». У вас есть хороший порикмахер, косметолог, ухоженые ноготки и вы вполне уверенно двигаетесь в туфлях на высоких каблуках.
Впрочем, возможно, всё совсем не так: а просто ваши дети выросли или муж давно потерял к вам интерес, позади тяжёлая, полная стресов, ошибок, неудач жизнь, всё меньше радует комплименты мужчин (потому что вы то знаете, что чем дальше, тем меньше в них доля правды). Вас не очень успокаивают наблюдение за вашими сверстниками, которые выглядит гораздо хуже и страшнее вас. В зеркало на вас смотрит унылое выражение вашего собственого фейса и если вы не украсите его лучезарной улыбкой, лицо выглядит уставшим, увидающим и, что ещё хуже, даже злым. И это есть правда жизни, которая, как известно у каждого своя: и у вас своя, теперь некрасивая, или вернее вы, сами воспринимаете это почти трагически. Так в чём же дело?
Я надеюсъ,Вы достаточно умны и давно поняли, почему в рекламных журналах косметику для стареющей кожи рекламируют свежие 17-летние красавицы. Нет, я не против хорошей косметики и золотых украшений. Но поверте мне, обычной женьшине, средней внешности и среднего достатка, что можно обойтись без дорогих кремов,масок...бирюлек (они не прибавят счастливого блеска в ваших глазах,хотя в совокупности пожалуй стоят столъко-же,сколъко стоит хирургическая операция). Одна и на целых 9 лет! Ваша жизнъ сделает чудесный виток в молодость. Изменится ваше настроение, характер и даже отношение окружающих вас людей.
В клинике Вас встретят два хирурга ,,от Бога,, с золотыми руками, золотыми сердцами и наконец, оба элегантнейшие, изысканного вкуса МУЖЧИНЫ. Доверте им свои проблемы и ваши беды превратятся в Ваши достоинства. Я попала в клинику первый раз 9 лет назад (мне было 42 года), сделала правильный выбор и эти 9 лет пролетели для меня быстро, насыщенно и интересно. Когда моё зеркало опять напомнило мне о грустной правде жизни, я ни на минуту не задумалась к кому я должна обратиться. На операционный стол я легла без капли страха и проснулась без капли боли. Да это дешёвое удовольствие, но я уверена, что стоит тольло захотеть и Ваш изобретательный ум найдёт правильное решение. Сервис, комфорт, предупредительное внимание, новейшие фармацевтические препараты, высочайший профисионализм всего колектива- это моё мнение от чистого сердца. И боюсь что этих банальныч слов далеко недостаточно для тех "чудес", которые происходят в этих стенах.
Tatjana Berežnova,

15.    At the age of 43 I decided that I needed to address the signs of aging in my face and spent a lot of time researching cosmetic surgery through purchasing books and gaining information from websites on the internet. After breastfeeding two children I also felt I wanted to put some fullness back into my sagging breast and researched breast augmentation with cohesive gel implants. After seeing dramatic facial results from a couple of patients of Dr. Viksraitis on a website for plastic surgery patients I decided to book surgery immediately after a cruise we were taking during the summer. Before the surgery I took arnica and bromelain to aid recovery and cut out alcohol for one month pre surgery.
I spent two weeks in Kaunas in August 2007, during which time I had a triplanar facelift (endoscopic midface lift and forehead lift, upper and lower eyelids surgery, lowerface lift and mole removal) in one surgery followed one week later by breast augmentation surgery and liposuction of the abdomen and legs. My husband and I flew by Ryan Air from Stansted, UK, and were met at the airport by Tony, who did a fantastic job of looking after us and transporting us to and from the clinic. Not only was he a wealth of information on Lithuania but he offered great support and companionship to my husband during my recuperation. We enjoyed browsing around the shops in Kaunas, purchased some local souvenirs and had some really nice meals at very good prices. Luckily Tony had a friend who was just opening a bed and breakfast and we stayed there which really was fantastic as it felt so much like home and was very spacious and clean.
The day before my first surgery I had all my preaoperative tests done and I was really impressed with the clinic. The staff were very friendly and the clinic was very modern and clean. Dr. Viksraitis went over the upcoming surgeries and showed me photos of past patients. I was very nervous about the anaesthesia but I was amazed at how calm I was going into the theatre. I awoke 7-8 hours later with my head bandaged and hair in little braids feeling remarkably good. What I like especially about Dr. Viksraitis is that he spends a full day on one patient for facial surgery – he does not rush people through in a conveyor belt type system like surgeons but takes his time to ensure he has done a great job. I stayed at the clinic for three days after each surgery and the nurses were very attentive. They even brought a card with translations for basic terms from English to Lithuanian. Throughout the day and night they would regularly put ice around my head and face and gel in my eyes and ensure that I was taking my antibiotics and pain relief medication on time. They also put me under a healing lamp every day. My eyes were scratchy and watery after surgery so it was difficult to go on my laptop but I had my own TV with a few of English speaking channels to pass away the time. The food menu was really extensive and very tasty. Of course, after facial surgery you are pretty much limited to soups and yogurts. I brought lip balm with me and antiseptic wipes as you are pretty much bedbound for the first few days and cannot shower with all the drains in.
Before the second round of surgeries I was quite anxious but Dr. Viksraitis calmly allayed my fears and spent a long time going through all my questions to ensure I was fully prepared. My second round of surgeries were completed without a problem and the clinic provided a surgical bra and liposuction leggings (although I brought my own also). Upon discharge I had my final consultation with Dr. Viksraitis and was given any required medication. I returned to the UK one week later which was a little earl but I had to get my daughter back to school. Amazingly, two weeks after my facial surgery the small amount of bruising I had was gone and I typically bruise quite badly. I still wore a hat and sunglasses outside but was able to go out in public without feeling too self conscious. I would definitely recommend Dr. Viksraitis to any prospective patient. He is a very fine surgeon with an eye for beauty and a very calming demeanour. His before and after results are very impressive (both face and breast work) and he does certainly make you look much younger post operatively. My breasts have taken a long time to soften but they look quite natural even though they are round and the scar below the breast is very neat.
However, beware that the recuperation is long in order to achieve these results and there may be days when you feel down and fed up with the amount of time it takes to feel normal again. I had a lot of surgery but I felt quite weak for at least three weeks afterwards and would have found it hard if I had a demanding job. Psychologically, it is quite hard to look in the mirror at a different face (even if it is an improvement!) and initially my eyes looked very different. Dr. Viksraitis tightened the canthus making them quite slanted post surgery but now they have dropped a lot. I am now three months post surgery and still have some areas which bother me but I know I have to be patient and that time certainly will heal.
To any prospective patients good luck with your decision and to Dr. Viksraitis thak you once again for making me young again.
Yours sincerely,
Sally Aggarwal
Seewatch
47 South Road
Southampton
SN 01 Bermuda

16.    In May 2008, after Months of searching the web and reading every article and blog on plastic surgeon sites, I decided on a surgeon in Kaunas Lithuania. At 44 years old I didn't like the tell tale signs of aging. I was never blessed with breasts, so I decided I would do something about it. I flew to Lithuania after having a video consultation with the surgeon. I was collected from the airport as pre-arranged and taken to a house which would become "home" for the next fortnight. I had my own room with a TV and DVD and was told to use the kitchen and use the house freely. The following day was my "big day". I was taken by car to the hospital where I was greeted by the receptionist in her immaculately dressed orange suit. And asked to go straight through to see Saulius Vikšraitis , the surgeon. We spent a long time discussing what I wanted, and he showed me pictures of breast augmentation of various previous patients. After I had decided on what expectations I had and he and myself had agreed what was best for me as an individual, he started to mark my eyes – which due to excessive late nights and smoking had becoming puffy and saggy. He held temples of my face and pulled them back; giving me the look I had lost 10 years ago.
 The surgery went smoothly and strange to say – I was so relaxed and knew I had nothing to worry about, as the aura of this doctor and the hospital atmosphere made me 100% sure I had made the correct decision to choose this surgeon. The hospital was so clean and modern and made the private hospitals in the UK look dated and on hygienic.
I was given burgundy pajamas and dressing gown and shown into my own private room where I changed ready to be taken by the nurse, to the theatre. The theatre was state of the Uk and so clean I was wondered if it had ever been used. The anesthetist came in and spoke perfect English and gave me a tablet to relax me – even though I was totally relaxed. I remember climbing onto the operating bed and having a feeling of total tranquility.
I woke up a few hours later in my private room where a nurse was ready and waiting to make sure I was comfortable and ok. At first I was wondered when the operation was going to happen, but soon realized I was bandaged up award my head and had a tight support bra on, so obviously it was all done. Next to the bed was a card with useful phrases like, "I'm in pain", "I am thirsty" etc. but most of the nurses spoke or understood English.  The food was brought in from a restaurant that you choose from a menu each morning, basically, the whole three days I was in the hospital was extremely blissful. I was collected when Saulius felt I was ready to leave as prearranged. I was taken back to Dusty's house where I met others who were convalescing after their various surgeries they had had by Saulius.  The atmosphere was so great; it was almost as if I was on holiday. Every two/three days we had return to the hospital where Saulius checked our progress and changed dressings in person – and each time we were chauffeured to and from the house to the hospital and even managed to get in some Lithuanian in some therapy shopping (using large sunglasses!) By the beginning of the second week I had decided to mention my excess skin on my stomach after having two children a few years before. Saulius said he could solve that problem – so back I went exactly a week after my mid face lift and eye surgery to remove my stretched and loose skin. Again the experience was fantastic and the ladies, whom I now had become friends with, were brought up to visit me. I stayed in hospital two nights then was brought back to Dusty's house and my "room".  On each appointment for check-ups the hospital – Saulius saw me in person – not a different doctor - as in the UK. His demeanor was as calm and professional as I could have wished for. When it was time for me to return to England, I felt sad to be leaving Dusty's house and the seventy I had become accustomed to, over the last fortnight it was an experience I knew I would return to when I felt I need any other surgery. After returning to England and the healing process had been completed,I received emails from Dusty about my well being and emails from Saulius to check on my progress.
Exactly a year later, I found myself being collected from Kaunas airport by Dusty and being driven once again to the house which was "home" to me last year for the surgery I had arranged to "up-lift" my breasts. Once again, the surgery was carried by Saulius and my stay at Dusty's was a pleasurable one. If in the future if I feel I need any other surgery or can recommend a surgeon, I will most definitely be saying Saulius Vikšraitis and Dusty's house to stay at and convalesce.
The entire Contents of this letter are totally unsolicited and true reflection of my experience of Surgery in Lithuania.
Teresa Drewell

If you need or would like any further assurance regarding perspective surgery in this field – please email me and I will hopefully answer any questions you may have.

Teresa
24    pril 2009